Please contact me through the contact page of this website for more information and to schedule a first lesson.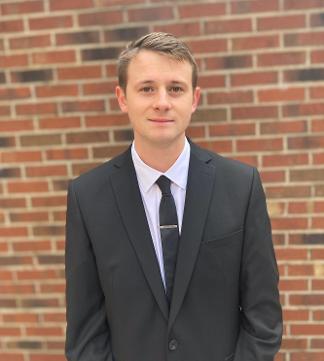 I am currently Visiting Assistant Professor of Music and Piano and Director of the Piano Department at Whitman College.
In my teaching, I try to help students better understand the music that they are motivated to play. This involves developing their individual approach to musical expression, their understanding of the inner workings and contexts of the music, and their ability to put those ideas into practice via a healthy and reliable technique.
Teaching and performing are two sides of the same coin. I continue to perform as soloist and chamber musician throughout Europe and America and I'm also a recording artist. My experience as a pianist informs my teaching just as my teaching informs my performing.
My qualifications include:
DMA (Doctor of Musical Arts from Northwestern University)
MMus (Master's from Yale University)
GRNCM (Graduate Diploma from Royal Northern College of Music, UK)
BMus Hons (Bachelor's from University of Manchester, UK)
AMusTCL (theory and harmony diploma from Trinity College, UK)
From Tina (adult student):
"If you are fortunate to have the opportunity to study piano with Tom, you will find that he is not only a musician of exquisite sensibility, but also a natural and gifted teacher. His enthusiasm for teaching and his love of great music is contagious and inspiring. As a patient and articulate communicator of musical concepts, he will guide you to reach your goals and to play the music you love."
From Matthew (student):
"I always enjoy my lessons with Tom. We pay attention to the details of the piece and focus on playing it as expressively as possible. This approach helps me play to the best of my ability, and I couldn't be happier with the progress I've made with Tom."
From Liz (parent):
"We feel very fortunate to have found Tom Hicks! My son has been taking piano lessons with Tom for a few years, and Tom has always been reliable and very personable. More importantly, Tom's love of music, combined with his patience and flexibility, make him an excellent teacher. My son is always eager for his lessons and excited about the pieces he is preparing. I think that Tom has helped him become much more confident and expressive in his playing."
From Zarina and Jeremy (parents):
"Simply put, Tom is the best thing to happen to our son's music education. Tom has been teaching our 12-year old for the last two years. He was the fifth instructor our son trained under. Almost immediately after starting lessons with Tom, we noticed a difference in his appreciation for music and the emotion expressed in his playing. He thrived under Tom's relaxed and approachable style. Like many young learners, our son didn't always enjoy practicing, but there has been a marked change in attitude in the past few months. Asked about it, he stated that Tom has given him tools to practice more effectively. Tom's teaching is benefitting him during and outside of his actual lessons.

Tom provides a good balance between choice and challenge. He has introduced our son to a wide range of composers, and with guidance has allowed him to choose pieces to learn. Tom's incorporation of storytelling has helped him play not only technically but also emotionally.

As parents, we appreciate Tom's open communication, professionalism, and flexibility [and] Tom's own mastery of the piano serves as a huge inspiration to our son"
Close to downtown Walla Walla, Washington, private lessons are available for all ages. Please contact me through the of this website for more information and to schedule a first lesson. East West North South College Place Garrett Langdon